The advantages of the two-point probe and concentric ring over the ordinary two probe multimeter
Working in the ESD industry, I get asked some interesting questions. One of the questions came from one of our customers regarding the advantages of using the two-point probe and concentric ring over the ordinary two probe multimeter?
A multimeter uses pointed instrument probes to measure between 2 points on a circuit assembly, or to measure continuity between 2 points. Depending on its design a multimeter measures AC & DC voltage, limited resistance — typically up to 40 Megohm (4.0×106 ohms), diode or capacitance attributes, etc.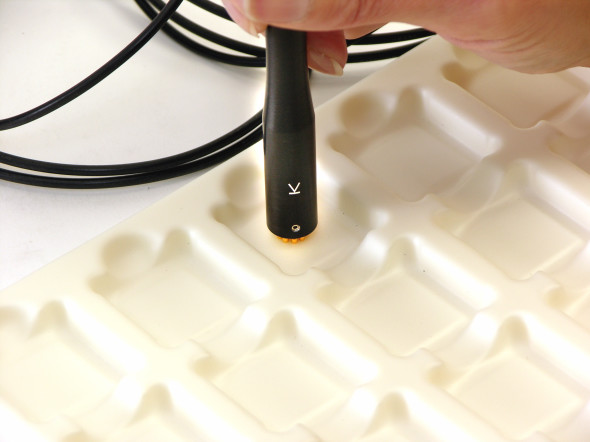 A Concentric Ring is designed to meet two specifications for measuring and classifying packaging materials for electronic applications: ANSI/ESD STM11.11 Surface Resistance and ANSI/ESD STM11.12 Volume Resistance of planar (flat) films, wraps, bags, etc. These are either area or volume measurements – nothing at all like measurements made with pointed instrument probes.
Also, and very important, the range you must be able to measure for packaging is at least as low or lower than 1.0×103 ohms to 1.0×1012 ohms and higher if possible.

A multimeter does not meet this performance range requirement

. In class we used two instruments: a Prostat PRS-801 Resistance System that had a range of 0.1 ohm to 2.0×1014 ohms, and a Prostat PRS-853 Resistance Audit System that has a range of 0.01 ohm to 1.0×1012 ohms. Both are constant voltage instruments that meet industry standards for resistance measurement – a multimeter cannot meet these requirements.
A 2-Point probe, such as the Prostat PRF-922B Miniature Two-Point Probe Set is configured to meet a standard called ANSI/ESD STM 11.13 for measuring resistance of small parts and containers used in the electronics industry. The probes are approximately 1/8th inch in diameter and 1/8th inch apart. They have a defined contact material, area and pressure. The probe is used with the same instrument as the concentric ring for the same reasons we discussed before.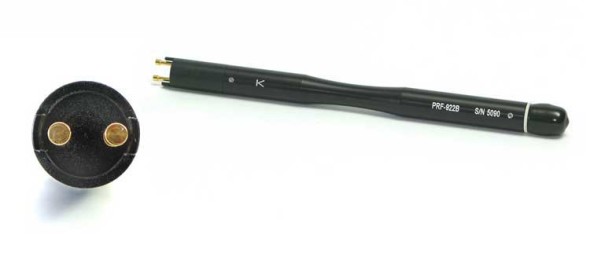 While Prostat manufactures their fixtures for use with their equipment, the fixtures can also be used with other manufacturers' equipment having similar connectivity. Ideally the instruments you would use with Prostat fixtures have female banana receptacles spaced 3/4 inch apart. If terminals are not spaced ¾ inch apart that is not a problem with standard adapters/connectors.